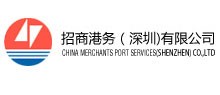 CHINA MERCHANTS PORT SERVICE (SHENZHEN) CO.,LTD
CHINA MERCHANTS PORT SERVICE (SHENZHEN) CO.,LTD
Corporate representative: ZhiXian Wang
Address: ZhaoGang Building, Gangwan Road, SheKou, ShenZhen
Tel: 0755-26688828
Fax: 0755-26698113
The building of SheKou Port started in July 1979, along with the construction of SheKou Industrial Zone, the first foreign orie-nted industrial zone in China. SheKou Port was put into operation in 1981, representing the birth of the first port in ShenZhen.
Shekou Port is located at the southernmost tip of NanTou Peninsula in the west of Shenzhen, at the southern foot of the beautiful Da NanShan Park, it is accessible to HongKong across ShenZhen Bay. Situated at the west of the Pearl River estuary, and serving as the strategic throat form South China Sea to South China economic hinterland, Shekou Port is an excellent all-weather deepwater port linking inland rivers and the sea.Unique geographic location,excellent natural condition for cargo centralization and distribution through varied transportation networks.
In 1988, SheKou Port was the first port to load and unload containers in ShenZhen. Now, SheKou Port has become important domestic trade container in China., there are more than 20 container trunk lines and feeder lines linking various container terminals along the Chinese coastal region. As for the foreign trade container shipping, SheKou Port has cooperated with SCT in opening up multiple shipping lines linking Southeast Asia, Europe, etc, in addition to more than some barge sailings between SheKou and HongKong.
For specialized bulk grain silos and conventional warehouses, with 300K tons of capacity, SheKou Port was largest grain transport terminal in South China with over five million tons of annual handing capacity. Jointly developed with JinZhou,DanDong,DaLian,YingKou and BeiLiang the north-to-south grain logistics Golden Waterway.
SheKou Port practices customer satisfaction is its service orientation and focuses on developing an excellent work force, implementing high-standard professional management,providing quality service, maintaining excellent customer relations and support services in an attempt to create value for customers and build SheKou Port into a first-class brand port.