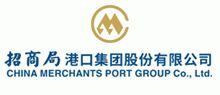 China Merchants Holdings International Company Limited
Vice President Company
Chairman of the board:Mr. Li jianhong
Head Office:
Address:38/F, China Merchants Tower, Shun Tak Centre, 168-200 Connaught Road Central, Hong Kong.
Main Line:(852) 2102 8888
Fax:(852)2851 2173
Email:relation@cmhk.com
Shenzhen Branch:
Address:26/F., Times Plaza, 1 Taizi Rd., SheKou,Shenzhen,Guangdong,China.
Main Line:(86) 755 2682 8888
Fax:(86) 755 2688 6666
Post Code:518067
Headquartered in Hong Kong, China Merchants Holdings (International) Company Limited ("CMHI") is the flagship company of China Merchants Group("CMG"). CMHI was listed on the Hong Kong Stock Exchange in 1992, as the first mainland red chip enterprise to be listed in Hong Kong. Upon robust growth and increased market recognition, it became a Hong Kong Hang Seng Index constituent stock in September 2004.
CMG is a State-owned Hong Kong-based conglomerate and one of the four major Chinese enterprises in Hong Kong.Over the years, relying upon its parent company's integrated business development capabilities and track record, CMHI has strived toconforms port, logistics, zoning development and urban function expansion in order to bring along synergies .
CMHI has already established a countrywide network of ports including Qingdao and Tianjin at Bohai Rim, Shanghai and Ningbo at Yantze River Delta, Xiamen at Xiamen Bay Economic Zone, Hong Kong and Shenzhen at Pearl River Delta, and the Southwestern region. The investment made in these five vibrant economic regions has generated an interlinked and hub port network for CMHI to gain benefit from their steadily growing economies.
CMHI aspires to become a leading global port developer, investor and operator and with its first overseas terminal in Lagos (Nigeria) in 2010, first greenfield terminal in Colombo (Sri Lanka) in 2011 and operated in 2013, from mid-2013 onwards, it added terminals in Lome (Togo), and Djbouti (East Africa) into its business portfolio.The acquisitionof equity interest in Terminal Linkin 2013 has placed CMHI at the forefront of the world's league of global port operators and laid a solid foundation for the group in pursuing its strategic goal.
Chairman of the board:Mr. Li jianhong