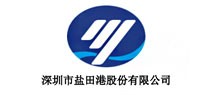 Shenzhen Yantian Port Investment Holding Co., Ltd
Council Members
Legal Representative: Yaming Tong
Address: ROOM 501-507 HAI GANG DA SHA BLOCK B NO 1289 SHEN YAN ROAD YAN TIAN DISTRICT SHEN ZHEN
Tel: 25279782
Fax: 25279755
Email: Tanf@ytport.com
COMPANY PROFILE
Shenzhen Yantian Port Investment Holding Co., Ltd is a wholly owned subsidiaries company of Shenzhen Yantian Port Group Co., Ltd. with Total Assets 4.92205 billion RMB, Net Assets 4.81144 billion RMB and Net Profit 761.15 million RMB by the end of 2013.
The company's predecessor is Shenzhen Yantian East Port Terminals Co., Ltd founded in Dec 2006, and was renamed as Shenzhen Yantian Port Investment Holding Co., Ltd in July 2012. The business scope of the company includes the investment and construction of port and related industries, equity investment and industry investment.
There are five participation companies invested by the Company which includes: Shenzhen Yantian Tugboat Co., Ltd, Shenzhen Dachan Bay Tugboat Co., Ltd, Yantian International Container Terminals (PhaseIII) Limited, Shenzhen Dachan Bay Modern Port Development Co., Ltd. and Yantian Port International Information Co., Ltd. The Company is developing container operation business and extending related container terminal business: including constructs a port and logistic e-business platform. Tugboat service inside and outside of terminal, participate other investment within aspect of port and related industry.
THE EQUITY PROPORTION OF HOLDING AND PARTICIPATION ENTERPRISES
EQUITY HOLDING ENTERPRISES:
1) Shenzhen Yantian Tugboat Co., Ltd (60%)
2) Shenzhen Dachan Bay Tugboat Co., Ltd (55%)
EQUITY PARTICIPATION ENTERPRISES:
1) Yantian International Container Terminals (PhaseIII) Limited (35%)
2) Shenzhen Dachan Bay Modern Port Development Co., Ltd (35%)
3) Yantian Port International Information Co., Ltd. (50%)