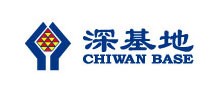 Shenzhen Chiwan Petroleum Supply Base Co., Ltd
Supervisory Board
Address: 14F Chiwan Petroleum Building, Nanshan District, Shenzhen, Guangdong
Tel: +86-0755-26694211
Fax: +86-075526694227
Shenzhen Chiwan Petroleum Supply Base Co., Ltd. (referred to as SCPSB in the below), established at 1984, was founded by China Nanshan Development (Group) Incorporation and Singapore Offshore United Service Pte.. Ltd. SCPSB was listed on the Shenzhen B Shares in 1995 (stock code: 200053). The asset value of SCPSB was over 4.5 billion RMB as of December 2013. Through the last 30 years development, SCPSB has become a diversified company with core businesses including offshore petroleum logistics service, comprehensive logistics park business and offshore petroleum engineering construction.
As the platform SCPSB providing offshore petroleum logistics service, Petroleum Logistic Supply Division (referred as Division) provides integrated logistics services such as warehouse customizing, vessel docking, handling and transportation and office renting for the companies specializing in oil & gas exploration, exploitation and production in South China Sea. Over the last 30 years, Division has been providing safe, efficient and high-quality services for world famous oil companies and oil service companies, such as CNOOC (including COSL, Offshore Oil Engineering Co. Ltd., and CNOOC Energy Technology & Services Ltd), CACT, Husky Energy, Schlumberger, Halliburton, Baker Hughes, Weatherford, Cameron, AKER, Magcobar, Seadrill and Nalco etc.
As the logistics investment platform of SCPSB, BLOGIS has invested to develop, build and manage 25 high-end logistics parks in over 18 main economic-hotspot cities with the 30 years experiences of operation petroleum logistics service base, forming an efficient logistics network of strategically covering main logistics hubs and key areas for city distribution.