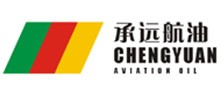 Shenzhen Chengyuan Aviation Oil Co., Ltd
Council Members
Company legal representative: ZHOU Rucheng
Address: Konggang 7th Road, Terminal 3, Baoan International Airport, Shenzhen
Tel: 0755-23457915
Shenzhen Chengyuan Aviation Oil Co., Ltd. is a joint venture invested by China National Aviation Fuel Group Corporation CNAF (CNAF), Shenzhen International Airport (Group) Co., Ltd and British Petroleum p.l.c. (BP) in 1991. This company is specialized in supplying quality aviation fuel for both domestic and international aircrafts.
Chengyuan provides fuel supply services with a sound fuel supply system, including a discharging jetty with two 5000 Tonnage berths, a fuel depot of 70,500 M3 storage capacities, near 30 feuling vehicles and a well equipped hydrant system. The whole system is controlled and monitored through a automatic control system. Furthermore, in order to maintain the international standard, the fuel receiving, storage and delivery have been strictly controlled by Chengyuan's Fuel Quality Test Center with its advanced test and measure facilities.
Through many years of efforts, Chengyuan has established a scientific and practical system to manage the production safety, service quality and fuel quality. Chengyuan has taken many scientific, normative, standardized management measures to ensure service quality and sustainable development, and achieved no accidents, no flight delays due to fueling services, no client complaint and more than 98% intactness rate of fuel supply facility for many years.
Chengyuan has been honored as an Advanced Unit for Quality, Excellent Fire Fighting Unit, Safe Production Advanced Unit by the municipal government,and won the Safety Advanced Unit in the annual safety assessment of CAAC Central and Southern Regional Administration for many years. And Chengyuan has been awarded as National Excellent Taxpaying and Turnover Performance Enterprise with Foreign Investment for many years.