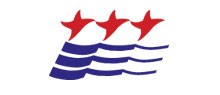 Shenzhen Haixing Harbor Development Company
Supervisory Board
Legal Representative: Wang Zhixian
Office address: Mawan port, Nanshan District, Shenzhen
Tel: 0755-26823000
E-mail: office@mawan.cn
Shenzhen Haixing Harbor Development Company Limited is a sea terminal operator jointly invested by China Merchants Holdings Company Limited Company and Sinotrans Guangdong Company Limited. Established on September 30, 1986, the Company engages in the loading, discharging, storing, bonded and transshipping of both bulk cargoes, such as cereal, steel, bulk cement, logs, etc., and containers. With throughput up to 13 million tons, among which container handled reaches over 420 thousand TEUs, the port has become one of the biggest bulk ports in the West Shenzhen Zone.
Within the scope of the red line of Qianhai Shenzhen-Hongkong modern service industry cooperation zone,located at the east coast of Pearl River Estuary, west side of Nantou Peninsula, Shenzhen, the port take Shenzhen special economic zone and the pearl river delta region as its hinterland with which the railway, highways and rivers link the port. About 20 miles to Hong Kong by waterway, 70 nautical miles to Guangzhou, the port takes great advantage of the geographic location.
The Port cover an area of 520,000 square meters, with total berth length of 1150 meters and maximum berthing capacity of 100,000 tonnage, specialized warehouses of 300,000 tons and 275 sets of various port machineries.
We dedicate ourselves to providing the best service to our customers with about 500 devoted and experienced staff, well equipped facilities and fully functional IT system.