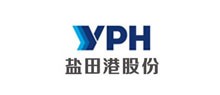 Shenzhen Yantian Port Holdings Co., Ltd
Vice President Company
法人代表: 李冰
地址:深圳市盐田区盐田港海港大厦18-19楼
邮编: 518081
电话:0755-25293693
传真:0755-25290931
To take full advantage of capital market as well as accelerating the construction and development of Yantian Port, Shenzhen Yantian Port Holdings Co., Ltd. (hereinafter referred to "the company") was established solely by Shenzhen Yantian Port Group Co., Ltd. on July 21, 1997 through asset consolidation and business restructuring. The company's stock named "Yantian Port" was then officially started trading in the Shenzhen Stock Exchange on July 28, 1997. As for now, the total share capital is 1.9422 billion shares, with 1.30845 billion out of which being state-owned legal person shares.
The company's main business scope: Development and operation of the terminals; Handling and transportation of cargoes, construction and operation of port supporting transportation infrastructure, warehouses, industrial facilities and daily living services facilities; container maintenance; transit trades; imports and exports of goods and technologies.
Since the listing of the company, with the strong support from the controlling shareholder Yantian Port Group as well as the joint efforts from management team and staff members, the company now has controlling shares in 12 companies including Yantian International Container Terminals, Huizhou Coal Terminals, Caofeidian Port, expressways as well as warehousing and logistics companies. Furthermore, it has achieved rapid growth in operational performance.
The company gives full play to the advantages of how a listed company could achieve in the capital market. With a focus on construction and operation of ports and port facilities, it is committed to the development of port logistics industry and the improvement of economic and social benefits to ensure that shareholders could get good returns on their investments. The company adheres to its annual cash distribution policy and a total of more than 5 billion RMB has been distributed to shareholders.
With standardized operations and excellent performances, the company has been awarded as an outstanding unit in terms of information disclosure and was rated "A+" in management by the Shenzhen Stock Exchange. Thus, it has become an excellent role model for blue chip companies in China's securities market.