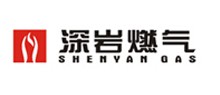 Shenzhen ShenYan Gas Co. Ltd.
Council Members
Shenzhen ShenYan Gas Co. Ltd. (URL: http://www.sygas.cn/) is located in Shenzhen city Nanshan District Shekou Wanghai Road on the north side of East head angle, approved the establishment date of 1991 April, the legal representative of the enterprise to Wang Qi, the company by China Petroleum Chemical Co Shenzhen branch and Hongkong Jiaheng Investment Limited jointly operate, gas enterprises in Shenzhen city is the first Sino foreign joint venturespecializing in liquefied petroleum gas, the registered capital of 7090000 us dollars.Company unified service hotline 0755-88899888. With liquefied petroleum gas storage and distribution base in Shenzhen Longgang, Guangzhou Whampoa ,Dongguan Changan, Zhongshan South Lang and other places, in Shenzhen City,and is provided with a liquefied petroleum gas cylinder mounted supply station 24.
Company Shenzhen Shekou reservoir covers an area of 18000 square meters,liquefied petroleum gas reserves of 3300 cubic meters, is the largest in Shenzhencold storage. From the dock, 10000 tons of oil storage tank area, production area,deodorization pump area, tank car loading zone, bottle filling zone, loadometer measurement area, fire protection district, integrated floor, in which 1000 cubic meters tank 2, 100 cubic meters tank 13, liquefied petroleum gas tanker 15, nearly 200 cylinder truck car.
The company in addition to providing Civil bottled gas service for millions ofShenzhen residents, also provides high purity compound liquefied petroleum gas for nearly 500 homes located in the Pearl River Delta industrial and commercialusers, service in metal processing, mold manufacturing, automobile manufacturing,metal printing, packaging materials, Tao Cishao knot, home appliance manufacturing, food processing, fine chemicals, etc. more than 20 industries," deep rock gas " high pure quality and good safety service enjoys a good reputation and the reputation of the majority of customers, for many years by the competent departments at all levels as fire safety, product quality, serviceexcellent reputation units.